Italian excellence: the exceptional comfort of Flexform's upholstered furniture
13 JUL 2023 · design
no comment · please comment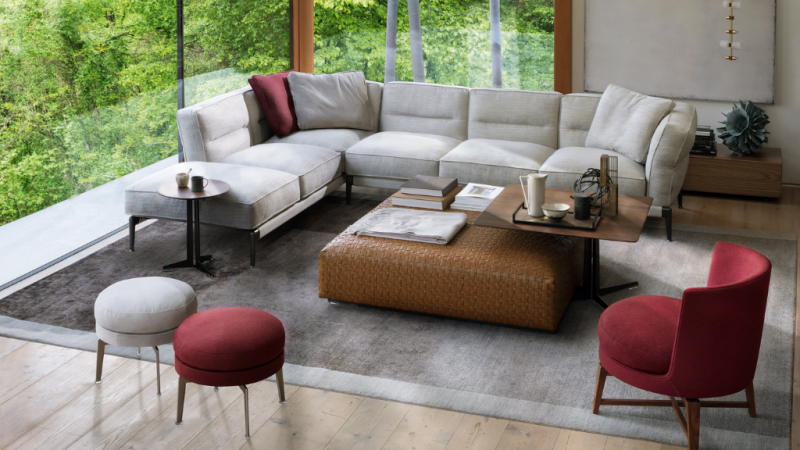 Flexform enjoys great prestige in all interior furniture segment, especially on sofas and armchairs. This is possible thanks to the brand's history, origin, and tradition, which have made its upholstered furniture true representations of comfort and excellence.
To achieve this status, the brand develops furniture through efficient quality control and the use of top-notch materials. Additionally, renowned designers such as Antonio Citterio create elegant and timeless pieces.
But how do comfort and design become a reality? Let's explore the scenario that makes the experience of using a Flexform possible.
The legacy of a family
When we talk about coziness, moments with family always come to mind. Well, "family" is the cornerstone of everything here.
Founded in the Brianza furniture manufacturing district, the workshop came to life from the dream of the Galimberti brothers in 1959. Over the decades, the brand grew and made appearances in showrooms and historical buildings in Milan.
Despite the great success and presence in various countries, the family remains at the center of everything. And this is important to ensure the identity and tradition established in 1959.
Flexform Upholstered Furniture: What about comfort?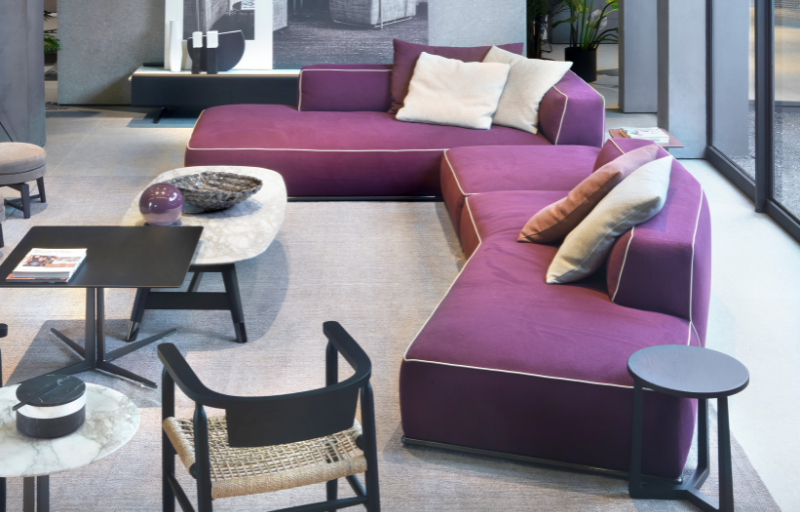 The Perry sofa is composed of soft upholstered pieces made with goose feather padding and sophisticated tailoring details.
It is not uncommon to hear how comfortable it is to sit on a product from the atelier. And there are several reasons for that. The first one is precisely the experience in creating such pieces and the development of techniques acquired over time.
Moreover, the selection of materials is done very carefully, from the use of polyurethane to the choice of fabrics, woods, and metals that will serve as the foundation for each piece of furniture. All of this contributes to that pleasant feeling of softness and coziness.
Fabrics such as wool, linen, and leather, as well as woods like ebony, oak, and teak, are meticulously chosen to contribute to the composition of these wonderful items.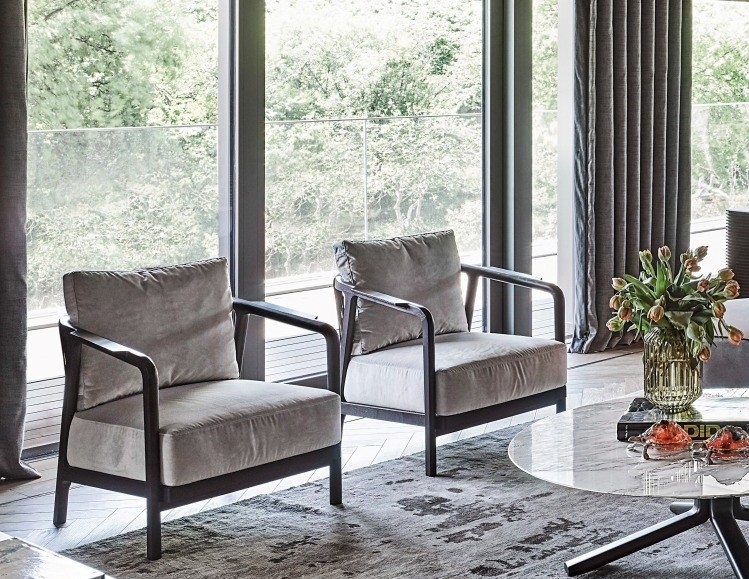 The seat of the "Crono" armchair is hand-woven, and the design stands out for its visually lightweight wooden structure.
Lastly, design couldn't be left out. The concept behind Flexform upholstered furniture is that of subtle elegance, to be far from excesses.
In other words, the furniture avoids overly bold and ornate designs. The brand's world revolves around minimalism, refinement, and attention to the smallest details.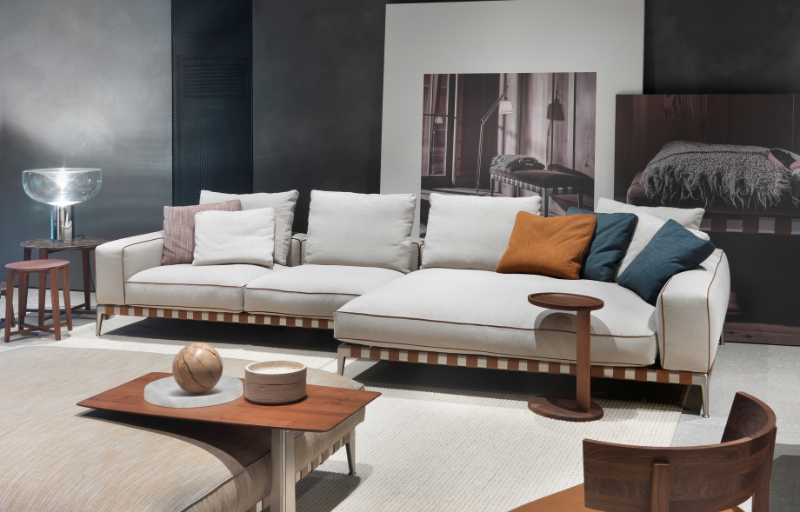 The personality of the "Gregory" sofa is evident in the austerity of its exclusive metal base.
Flexform Upholstered Furniture: Only at Casual Móveis
One thing is undeniable: sitting on an item from the brand is unforgettable. How about getting to know each piece even better? Get in touch with the sales team at Casual Móveis.
Don't forget to keep accessing our blog and follow us on social media for more updates.
top