From craftsmanship to functionality: what makes Paola Lenti design unmistakable?
28 JUL 2023 · design
no comment · please comment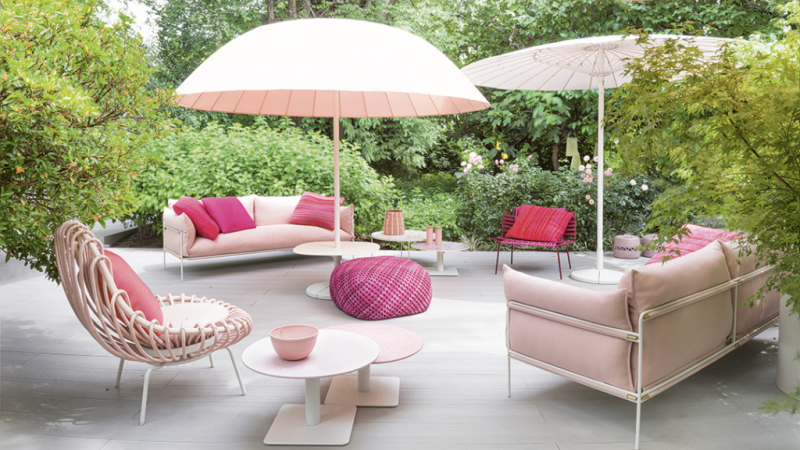 Paola Lenti's design is so unique that it is impossible not to recognize a piece of furniture from the brand amidst a decor. After all, the pieces in vibrant colors, made from artisanal materials, captivate the eyes of even the most passionate decoration enthusiasts. Paola Lenti is unmistakable.
This happens due to the identity established for almost three decades, where artisanal work and the appreciation for simplicity in everyday life serve as starting points in the creative process.
This scenario serves as a source of pride for the atelier, as some of the most interesting pieces for indoors and outdoors have been produced by the company. Below, we share part of the brand's history and discuss how Paola Lenti design transforms decorations.
It begins with a thread
The first products introduced to the market were rugs. Through the skilled work of passionate artisans, the atelier produced items using classic and natural materials, from fabrics to fibers, resulting in a special and unique style.
Experimentation with weaving techniques brought about the first outdoor collection, and with it, the brand established itself and gained an identity and reputation. Additionally, the outdoor furniture solidified one of its strongest qualities: the colors.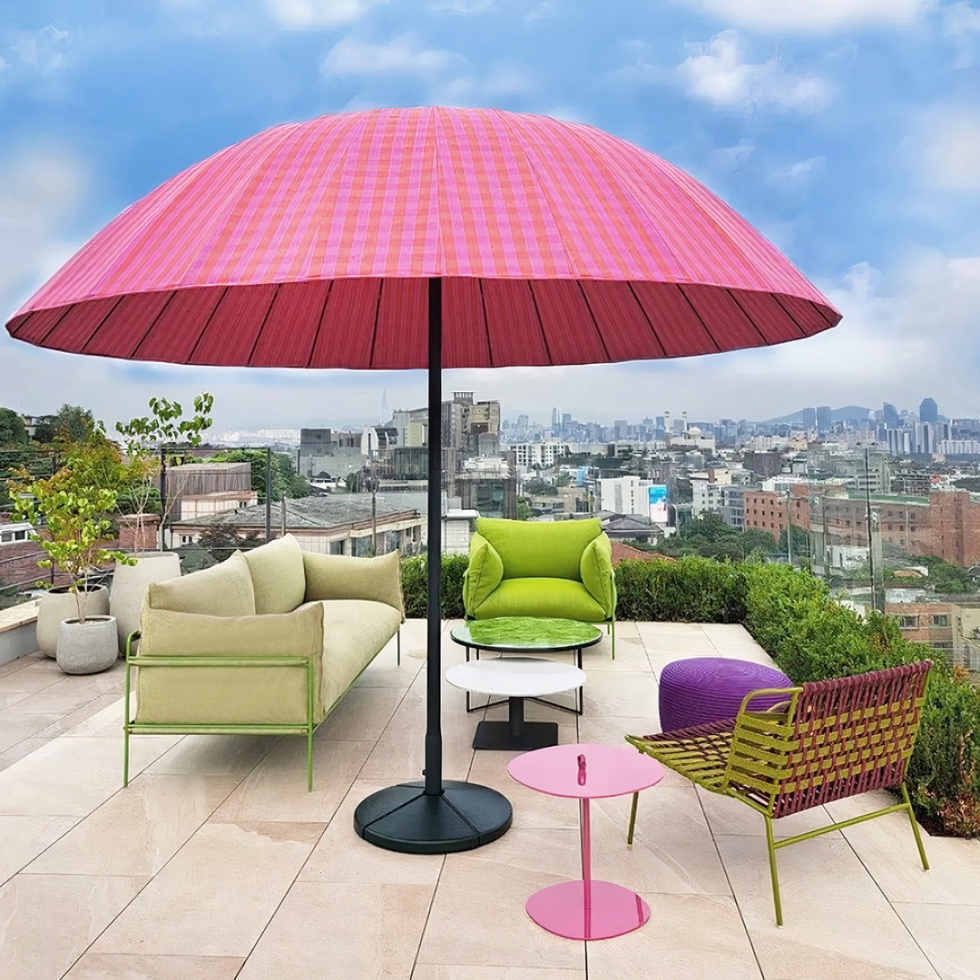 Full of life, the brand's decor is colorful and inspiring.
It is common to remember the brand for its strong and striking tones, creating incomparable landscapes. This is only possible thanks to the technology and innovation department, one of the responsible for producing the paints used in the atelier's furniture.
Currently, the collections are distributed in more than 60 countries and 300 showrooms, featuring furniture from all segments and types.
The essence of Paola Lenti design
Have you noticed how we emphasized the craftsmanship? Paola Lenti is one of the responsible for reviving the essence of craftsmanship in Italy, particularly in the production of furniture. This characteristic is ingrained in their essence and reflected in the brand's items.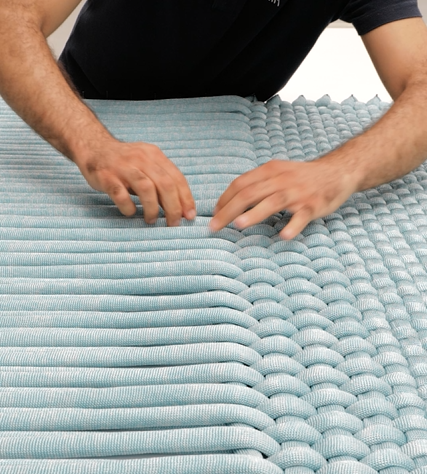 The example of careful craftsmanship.
That's why, when touching a piece of furniture, you will notice the meticulous dedication to weaves and fabrics, which were developed by the team itself through research and technological processes, also cornerstones of the atelier.
Another very common aspect of Paola Lenti design is functionality. For the group, creating furniture means meeting a need, whatever it may be. Here, beauty and usability are equally important.
Inspiration from everyday life
The dialogue between the qualities above transforms the pieces into objects of desire, naturally. However, for the group, simplicity and daily well-being are more relevant values in the production of their furniture. Elegance lies in the simplest moments.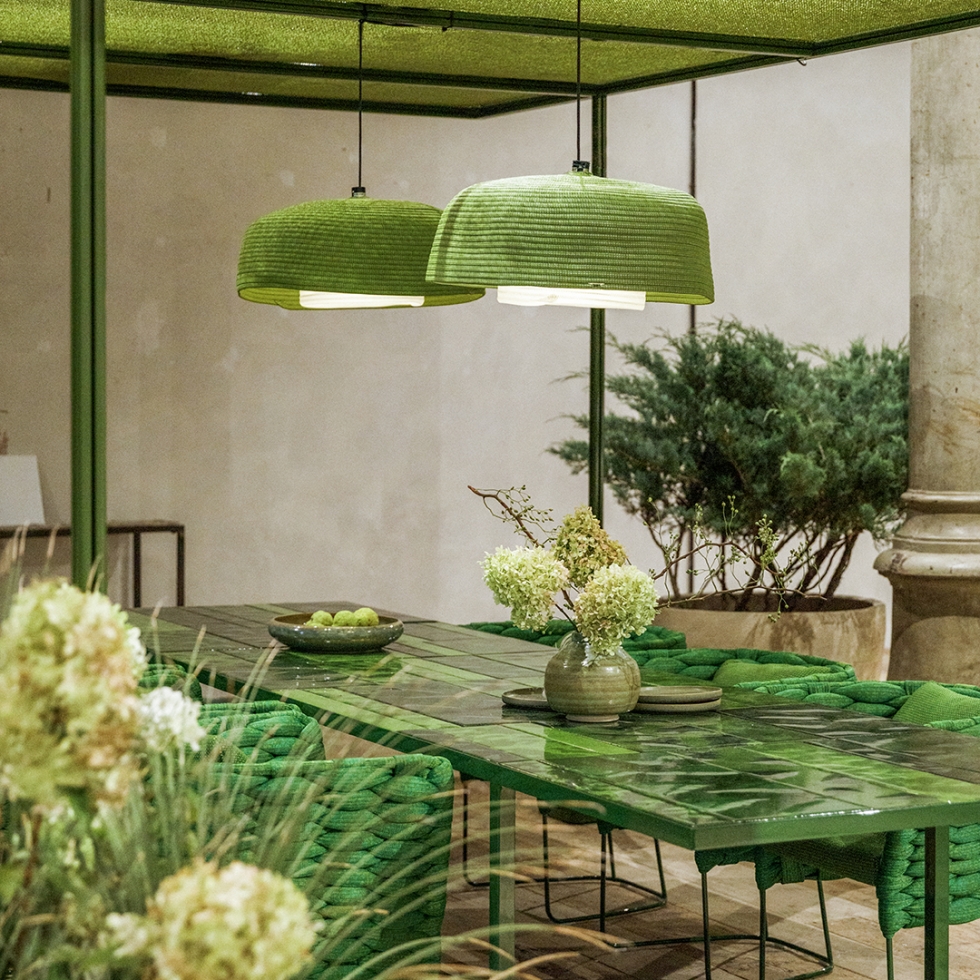 Nature also receives special attention from the atelier.
Share the brand's experience in your next project. Talk to the sales team at Casual Móveis and create a fantastic environment. Don't forget to follow our blog and social media for more inspirations.
top