Flexform 2023 Collections: indoor and outdoor high-end furniture
09 MAY 2023 · design
no comment · please comment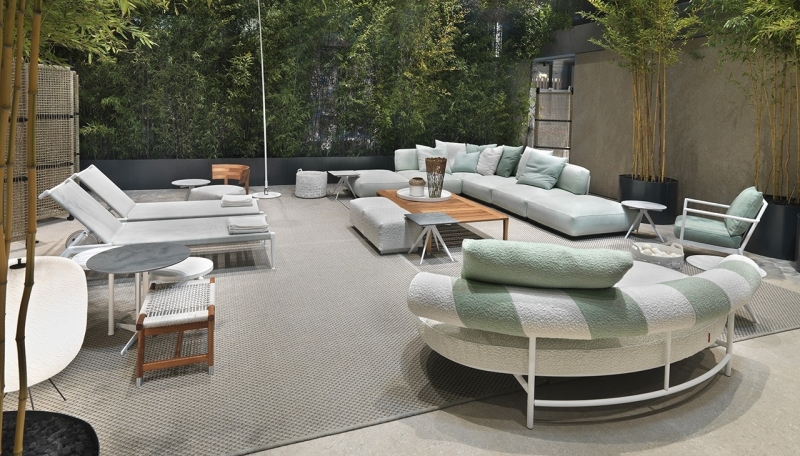 Flexform upholds its emblematic style in this year's novelties: designing the ordinary in extraordinary ways, with attention to detail. The Flexform 2023 Collections feature new and unique items of the best indoor and outdoor high-end furniture.
The new pieces were presented at the last edition of Salone Del Mobile and showed how the Italian brand continues its path of excellence. The outdoor received special attention, celebrating the central role of al fresco spaces in everyday life. But the indoor furniture did not lag behind, with Antonio Citterio as the guiding thread of the novelties.
Let's take a look at the furniture? Here are some highlights of Flexform 2023 Collections:
Outdoor 2023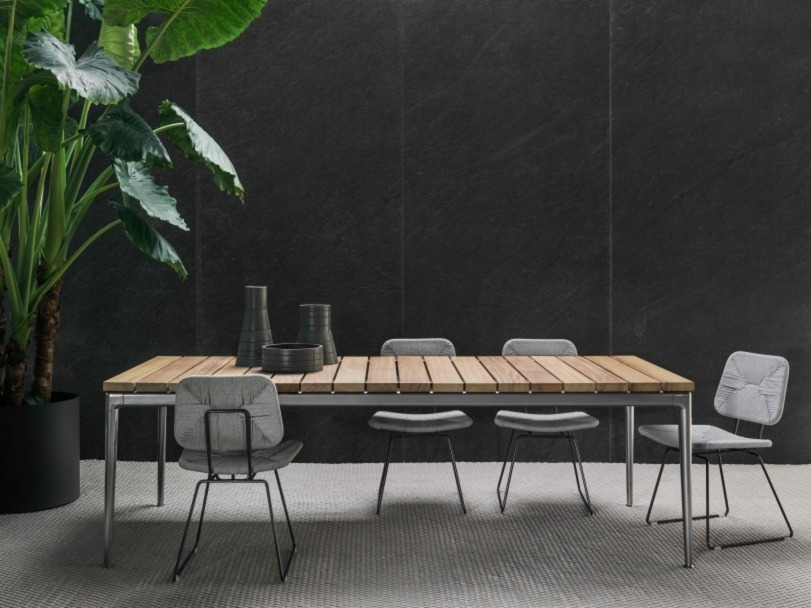 Pico table, with aluminum legs and epoxy powder finish.
As we walked through the halls of the Salone, it became clear how beautiful and functional are the outdoor products of the brand. They manage to establish cozy spaces with that informal elegance, common to the Flexform style.
The furniture has a contemporary aesthetic and excellent usability, but what really deserves note is its durability. Since Flexform uses selected materials, the pieces can withstand the effects of time and weather.
From the collection, it is worth checking out the "Pico" table, made of high-quality elements such as cast aluminum legs and an epoxy powder finish. Another highlight, the "Meriggio" armchair features a solid structure made of iroko wood, with hand-finished final touch.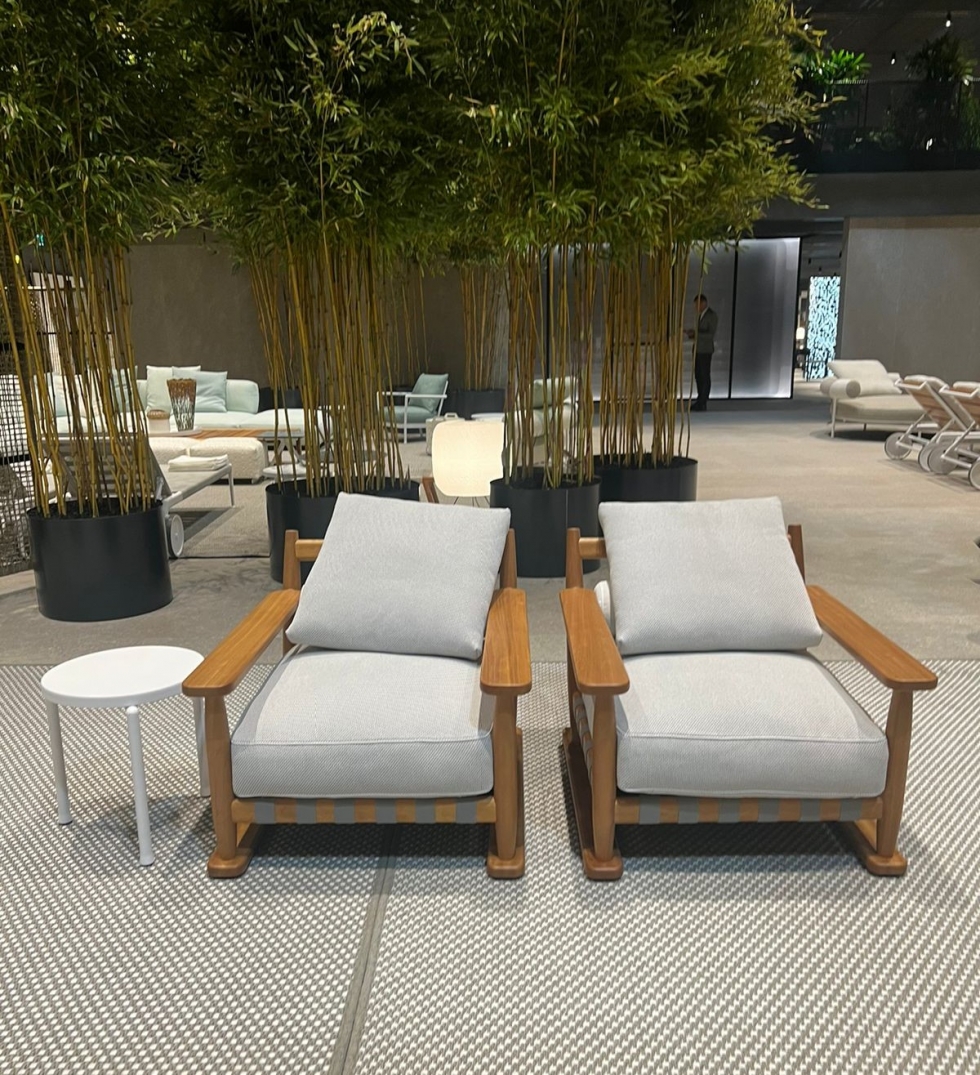 "Meriggio" armchair, with a retro aesthetic
Indoor 2023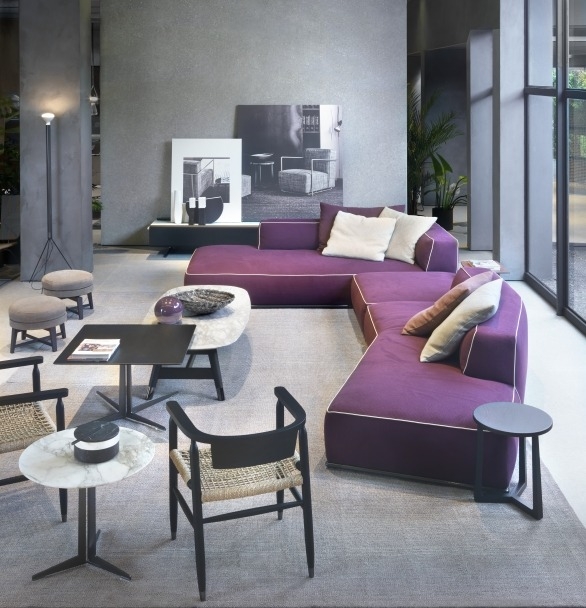 The unmistakable style of the Italian brand represented in the "Perry"
According to Antonio Citterio, there is a common thread that traces all of the brand's products: to create pieces that are immediately recognizable, bringing the extraordinary to everyday life.
The work of passion and attention to detail makes complete difference when we look at some of the furniture from the Flexform 2023 collections. As an example, there's the "Perry" sofa, whose modules with irregular contours allow for a more dynamic flow and casual appearance in the environment.
Still, the reissues of established articles also attract attention, especially the new aspect of the Max sofa, originally released in 1983. With the name "Supermax", it revisits the classic design, under a more contemporary look.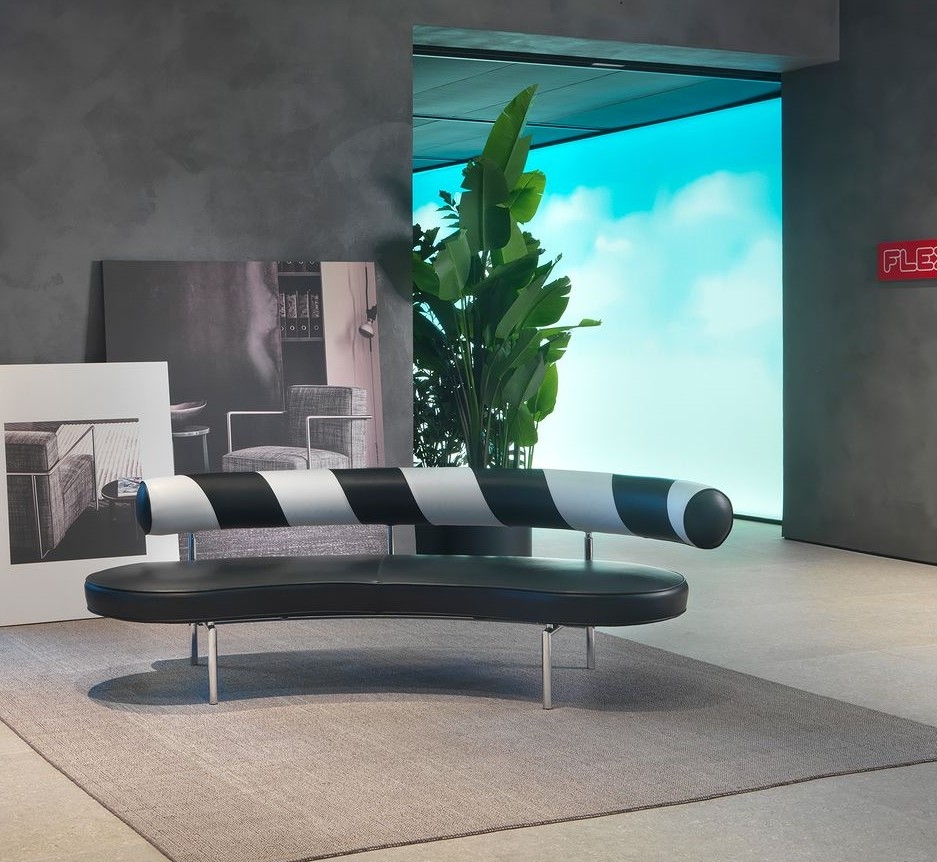 The new edition features generous proportions, updating the model with a new design
Flexform 2023 collections, at Casual Móveis
The entire furniture catalog, as well as the Flexform 2023 collections, are available at Casual Móveis. Keep checking our blog for more information of the world's greatest furniture brands.
top