Concreto: the sculptural Paola Lenti table and bench
04 AUG 2023 · design
no comment · please comment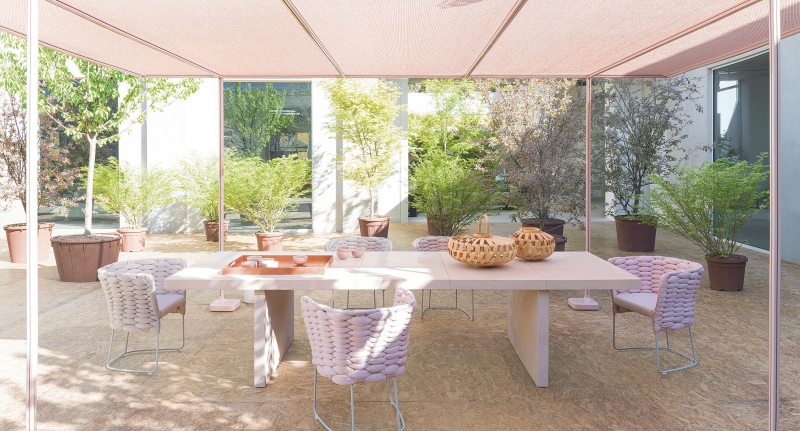 The Concreto Collection sparks attention mainly because of its monumentality. It possesses large dimensions, a strong appearance and significant volumes that make it an impressive Paola Lenti table. During the last Milano Design Week, it became a sensation and you should know why.
Designed by Francesco Rota and crafted from the hands of Simona Sporchia, the Paola Lenti table takes inspiration from many different sources, varying from organic shapes to the Nerikomi, a traditional Japanese decorative technique. Those elements make the furniture a clear piece of art, an outdoor furniture made for everyday use.
The visual itself is quite impressive, especially with the exclusive colors used by the Italian brand. The light shade of pink, for instance, creates a contrast with the strong presence of the silhouette; it's a powerful design as much as a fresh item for exteriors.
Tabletop possibilities
The Concreto Collection – made up of table and bench – is composed of five elements supported by two bases featuring the same thickness and geometries. Each element is crafted using a mix of limestone, clay, aggregates and colors.
The whole craftsmanship process led to three variants: an essential one with delicate hues and two others, called Clastos and Lias. The Paola Lenti team defines the first one as "shaded", because of the "movements" created by the color on the surfaces.
The finish offers soft hues ranging from powder pink to powder blue. Also, a hand sanding technique gives a velvety texture to the surface, that is pleasant to the touch.


Different options help bulding different and personal scenarios
On the other hand, Lias is decorated with ceramic tesserae, which are cut with the hands of Simona Sporchia, using the Nerikomi technique. They are inlaid into the base material according to hues combinations. There's an unmistakable sensitivity to color, a key factor of Paola Lenti's creations.
With Clastos, we see decorations consisting of irregular geometrical shapes inspired by organic forms. To sum up, the Paola Lenti table develops a dialogue between different themes, all united by the same tone. It also offers many possibilities of customization, appealing to different tastes.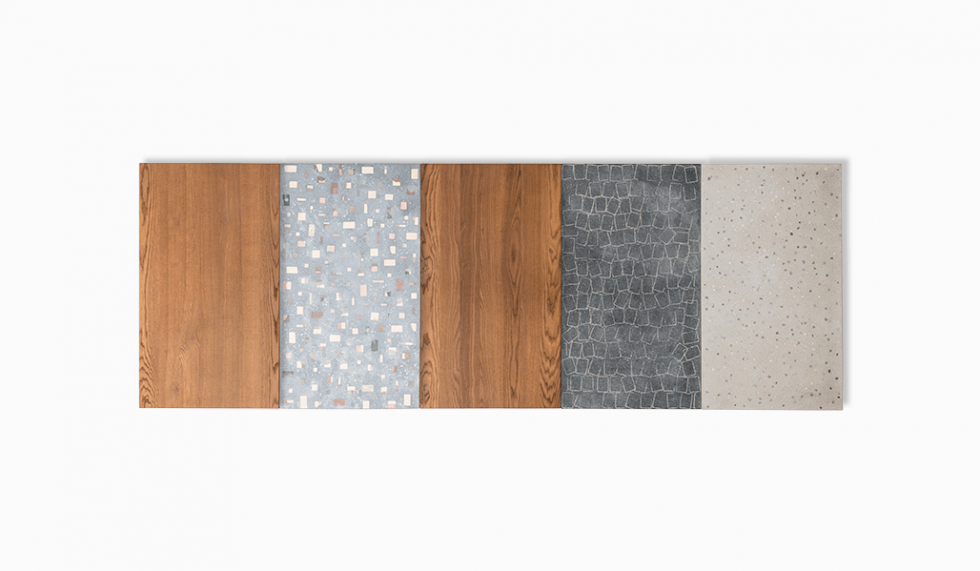 Lias makes the top a playful and creative atmosphere
Concreto at Miami Flagship Store
Furniture pieces of visual beauty are available at Paola Lenti Miami Flagship Store. Schedule a visit and see the items.
top