Casual Furniture Group and Flexform: new perspectives for indoor and outdoor spaces
17 MAR 2023 · architecture
no comment · please comment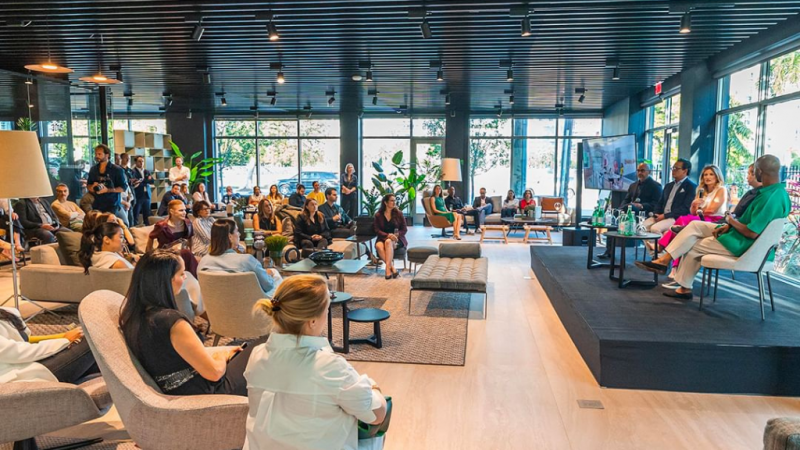 New possibilities in interior and exterior designs were highlighted at the "Indoor & Outdoor Living Spaces" event, which took place on March 9 at the Flexform store in Miami. Promoted by the Italian brand, along with Casual Furniture Group, the meeting was also organized by ELLE Décor magazine.
The conversation brought up the changes and new possibilities that should appear in projects for houses, apartments and outdoor areas. The subject was brought up considering the reality caused by the Covid-19 pandemic, since the population had to stay home to avoid the virus.
ELLE Editor-in-chief Asad Syrkett moderated the conversation with professionals and representatives from different segments of design. Architect Max Strang, interior designer Deborah Wecselman and landscaper Fernando Wong participated. The meeting also brought the perspectives of interior design professor Ricardo Navarro.
Based on their experiences, the guests discussed a lifestyle where there is no longer a clear distinction between indoor and outdoor spaces. Therefore, one of the primary focus of the conversation was the changes in the designs of the two spaces, as well as the objects integrated in them.
We should point out that during the pandemic the house became once again the object of special care, with more time to live in the place. At the same time, the need to escape from closed spaces gave the external areas more appreciation, as a natural extension of the house.
A new Flexform: now in Miami
The "Indoor & Outdoor Living Spaces" also marks the beginning of the Italian brand's new store, in Miami. Guests were able to develop dialogues while admiring Flexform's exclusive pieces.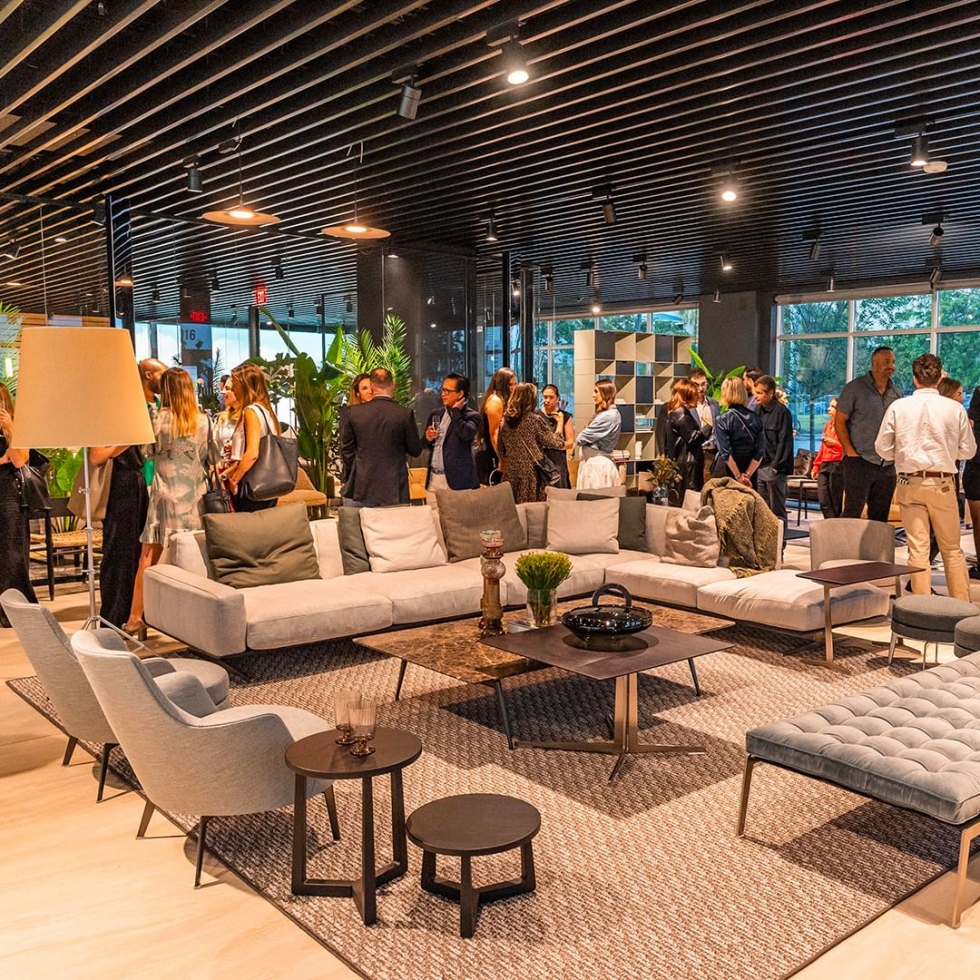 At last, the event ended with a cocktail, as a way to celebrate the successful partnership between the great studio and Casual Furniture Group.
top